Trainings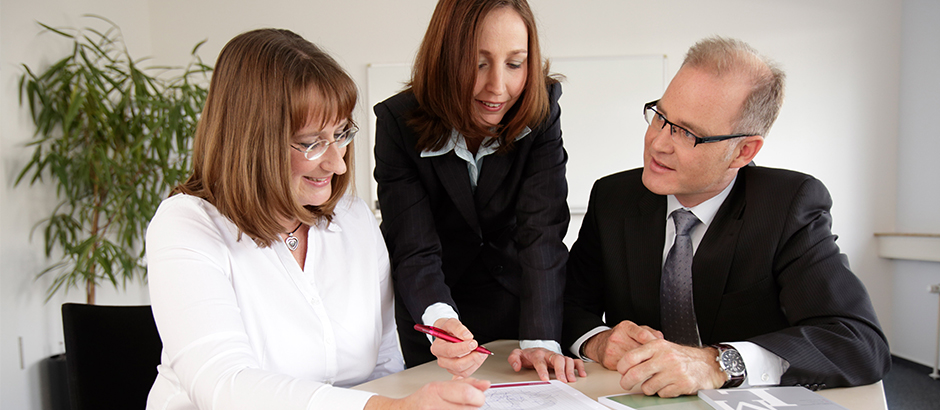 The DGQ is a nationwide acting training partner for industry, service, public administration and private individuals.
Sound expert knowledge and comprehensive method competence in the field of management systems have always been the strength of the DGQ Weiterbildung.
To meet all requirements the DGQ offers different training formats. Whether a certificate training, a specialised course or an interactive practical workshop regarding trend topics – the DGQ Weiterbildung generally engages long-term experienced trainers who have a footing in practical work. They know about the development of a standard as well as its current requirements and are able to put this knowledge into relation with the corporate practice.
Only this way the knowledge can be imparted to our ambitious participants effectively, plausibly and with a thoroughly practical teaching approach.
The further training programme offers the following advantages:
The wide range of offers by the DGQ includes events regarding quality management, quality assurance, environmental management, energy management, information security, Six Sigma and many other topics.
Specialists and managers from the health economy, the automotive industry and the food sector benefit from the sector-specific courses.
Annually more than 15,000 specialists and managers use the diverse educational offers. It includes about 1,000 trainings, courses, practical workshops, compact trainings, exams, study programmes. The DGQ extends its digital offers by eLearnings and webinars.
For companies that want an individual qualification for their employees the DGQ Weiterbildung develops tailor-made onsite trainings.
The DGQ trainers are a team of more than 300 highly specialised experts with profound methodical-didactic competence. They have long-time management expertise and make the events interactive, vibrant and practical.
The DGQ certificates and EOQ certificates, which are awarded by the DGQ Personal Certification Body, have an excellent reputation in the German and European economy. They meet the highest quality requirements and are considered as objective proof of competence.